"The friend of silence comes close to God. In secret he converses with him and receives his light." –  John Climacus
"Let the fires go out in the boiler room of the church and the place will still look smart and clean, but it will be cold. The Prayer Room is the boiler room for its spiritual life." – Leonard Ravenhill
My journey into a practice of solitude was at first a reluctant one characterized by inconsistency.  By God's grace, mercy and patience, it has grown over time.  At every stage, there was a clear sense of His presence in the solitude, even if it happened infrequently and the times were short.  Progress toward developing a hearing heart and a conversational communion was steady over the years.
My first efforts at a God-focused solitude practice were in my college days in Southern California.  Most mornings I would rise early and spend about an hour in the campus prayer chapel.  The method was based upon a structured one-hour prayer schedule.  Listening to God was not a priority of the schedule, but I began to notice that He was speaking in the silence of that hour.  It was never uncomfortable to hear His voice, and the discipline formed a foundation for future efforts at solitude.
While in college, it became clear to me that I was a TV junkie, a fact that had a big impact on my academic performance.  Part way through my college years I decided to stop watching TV altogether.  While better use of time so as to improve my grades was the motive, the biggest impact was in the area of solitude.  Without a TV there is no temptation to while away hours in mindless viewing.  That decision helped my grades a little, but it became a lifestyle that I still maintain to this day.  Not having a TV creates a large amount of time for a variety of things.  It also helps me avoid flooding the mind with useless or harmful themes, thoughts and images.  Having more time and a clear mind are keys to effective solitude.
I worked summers at a resort in the High Sierra, which gave me opportunities for quiet
and solitude.  One in particular stands out.  I discovered a little used trail that looped through the woods around the edge of the resort property, which was perfect for a slow walk and for speaking with my God.  Praying and listening most evenings while on this trail became a high point of the summers there.
After graduating from university, the next stop was the Pacific Northwest, where I spent time living on an island on the British Columbia coast and later in the Idaho panhandle.  Solitude time was infrequent on the coast even though I was often in the wilds or alone in a boat.  The schedule and pace of life there was normally pretty busy.  There was a two-month window during which I lived alone on the island and the pace was gentle. There were great times of talking with my God in the rain forest, on the docks, or in my cabin for that period in my life.  I will always look back fondly on that time when worship, prayer, and listening were features of every day.
In North Idaho there was an experience that deepened my resolve for solitude and which became a kind of way-point in my spiritual journey.  While reading in Matthew I came across the story of Jesus speaking with a scribe about the Great Commandment love for our God.  The Holy Spirit clearly spoke to me about how I did not love my God in this way.  Shaken by this, I left my living quarters to walk alone in a snow storm and talk to my God.  During that talk the Spirit also revealed how I did not love anyone well and was living a significantly selfish live.  Weeping while I walked, the weight of this word from the Holy Spirit led me to confess these truths and to plead for the Lord to fill me with His love for Him and for others.  From that time on, walks in solitude became a near daily occurrence.
One of the gifts of being a poor college student and later a poor wilderness bum odd-jobbing my way through the post- college world was owning an older compact pick-up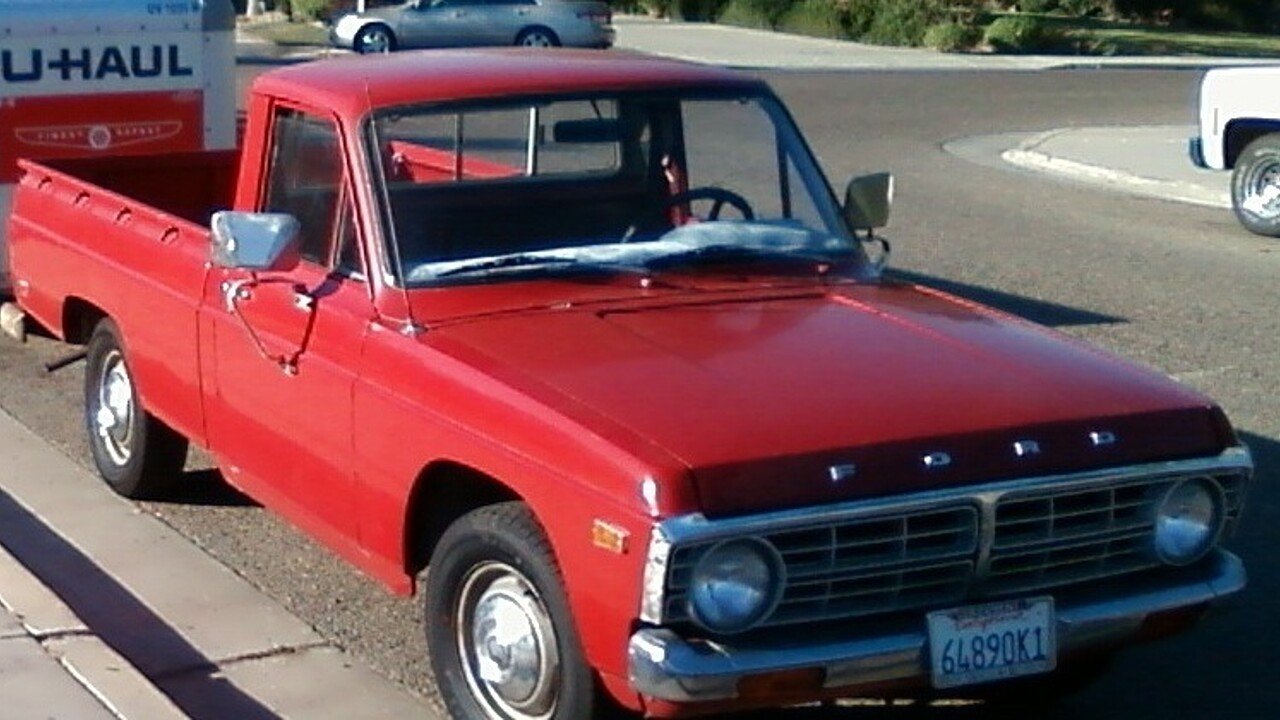 .  It was the quintessential base-model truck complete with no air conditioning and most importantly, no radio. My long road trips in the silence (except the roaring of the wind through the open windows) created many opportunities for hearing my God and learning to live conversationally with Him.  It also prepared me to enjoy driving with no radio even in vehicles equipped with sound systems.  Vehicle travel is one of the best venues for daily solitude.
Looking back on this journey, the Holy Spirit was consistently drawing me toward a more intimate relationship with Himself, using my life events and circumstances to train me in listening to God and experiencing conversational communion with Him.  This He wants to do in all true disciples of Jesus.  He was willing to overcome my reluctance and inconsistency and to shower the process in mercy, grace and patience.  Only by such work in me by the Spirit was I able to establish any consistency in my solitude and communion with my God.
"The lover of silence draws close to God. He talks to Him in secret and God enlightens him." – John Climacus